About Us
Let'sGoJeffCo is meant to be Jefferson County, Iowa's citizen's first stop for information and resources to improve their wellness via a healthy mind and a healthy body.
Formed by a group of concerned citizens and initially funded by a $100,000 grant from the State of Iowa, Let'sGoJeffCo is dedicated to your good health, Jefferson County!
---
Fairfield as a Blue Zone, of course we will be, and you can help:
Go to http://www.bluezonesproject.com/ and register as a citizen.
---
Fairfield Blue Zones Project Dashboard
---
What's New
RAGBRAI 2013 - Fairfield
Fairfield, Iowa is on the 2013 RAGBRAI route and Let'sGoJeffCo and the Fairfield Blue Zones Project are total supporters.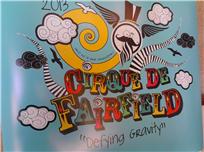 JeffCoWac Rebrand
Let'sGoJeffCo was formerly known as the Jefferson County Wellness Action Coaltion (JeffCoWac) and has been recently rebranded as "Let'sGoJeffCo" with the tagline - It's never too late to feel great!
Ambassador's Program Announced
At a meeting in the new HyVee Store in Fairfield, IA, the Let'sGoJeffCo Health and Wellness Ambassador's Program was announced.
Resources
Let'sGoJeffCo is a clearinghouse of health and wellness resources:
What's an Ambassador?
A Let'sGoJeffCo Wellness Ambassador is a person who is passionate about health and wellness, wants to be an active participant, and is willing to spread the word among their friends, neighbors, and co-workers in the community. Do you have what it takes?
Find Out More